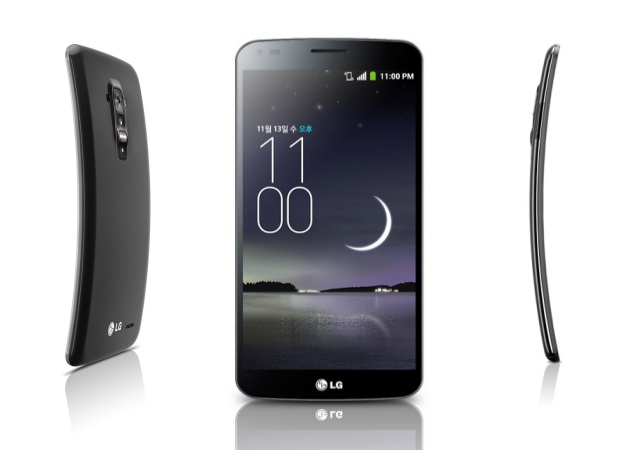 LG might have launched its first curved display smartphone, the G Flex sometime back, but information about the device's self-healing feature is still gaining traction online.
A new video on YouTube posted by Marques Brownlee tested the LG G Flex self-healing capabilities. In the video Brownlee explicitly scratched the G Flex's back panel with brush and knife, and within minutes, the rear panel healed itself, but the scars remained slightly.
Further, Brownlee claimed that the rear panel material restores faster in warmer conditions, when compared to cooler conditions. Brownlee confirmed the feature by filming the video in two separate conditions, where he noticed that the G Flex's rear coating was not very effective in self-healing itself in cooler climates (13 degree Celsius). Brownlee also claimed that the recently released LG promotional video for the G Flex was filmed in warmer temperature, as a result the self-healing feature worked well. As of now, there is no official word from the South Korean major on the G Flex's self-healing back mystery.
Recently, LG announced the pricing of the G Flex for the Korean market which translates to roughly Rs. 59,000. In addition, the company also revealed its plan to release LG G Flex for France via mobile carrier Orange next month. However, no pricing details were announced for France. A report also suggested that LG had plans to globally launch the G Flex curved display smartphone.
LG launched the much-awaited G Flex smartphone in October this year. The Android 4.2.2 Jelly Bean-based phablet is powered by a quad-core 2.26GHz Snapdragon 800 (MSM8974) processor, an Adreno 330 GPU, and 2GB of RAM. The highlight of the G Flex is the 6-inch curved display, which comes with Plastic OLED display (P-OLED). The display features Real RGB technology to provide all three sub-pixels in one pixel, thereby making it 'brighter and more precise
Display
6.00-inch
Processor
2.2GHz
Front Camera
2.1-megapixel
Resolution
720x1280 pixels
RAM
2GB
OS
Android 4.2
Storage
32GB
Rear Camera
13-megapixel
Battery capacity
3500mAh