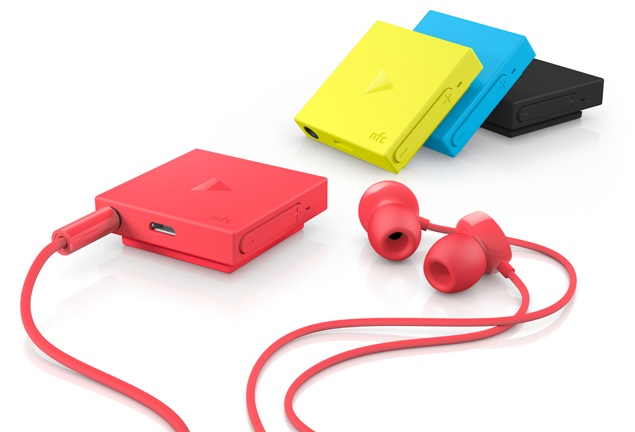 Nokia's long rumoured BH-121 Bluetooth stereo headset, previously dubbed Nokia 'Guru', is now official. The Finnish handset maker confirmed the news via its Nokia Conversations site.
The Nokia BH-121 Bluetooth stereo headset has been launched at a recommended retail price of 39 Euros, translating to roughly Rs. 3,300, and will be available from December. However, Nokia has not specifically revealed the countries/ regions where the Nokia BH-121 Bluetooth stereo headset will be available.
The highlight of the Nokia BH-121 Bluetooth stereo headset is the NFC support. The stereo headset can be paired with smartphone via NFC and interestingly the stereo headset comes with multi-point support for connecting more than one device. Further, the BH-121 Bluetooth stereo headset also supports Bluetooth pairing for non-NFC smartphones.
The site also reveals that the BH-121 supports advanced Bluetooth features like HFP/HSP and/or A2DP/AVRCP profiles, and is compatible with the following Nokia phones: the Lumia 1520, Lumia 1320, Lumia 1020, Lumia 925, Lumia 625, and Lumia 525, apart from the Asha 503 and Asha 501
The Nokia BH-121 measures 39x39x12mm and can be attached to clothing using the secure clip. It will be available in Black, Cyan, Red, and Yellow colours. The BH-121 also sports an LED indicator for battery status notification.
In November, after weeks of speculation, Nokia's new budget Windows Phone, the Lumia 525, was unveiled. The major highlight of the Nokia Lumia 525 is that it features 1GB of RAM, which is twice the 512MB RAM found on other budget Lumia smartphones (Nokia Lumia 520, Nokia Lumia 620 andNokia Lumia 625). Other specifications of the Lumia 525 are identical to the Lumia 520.