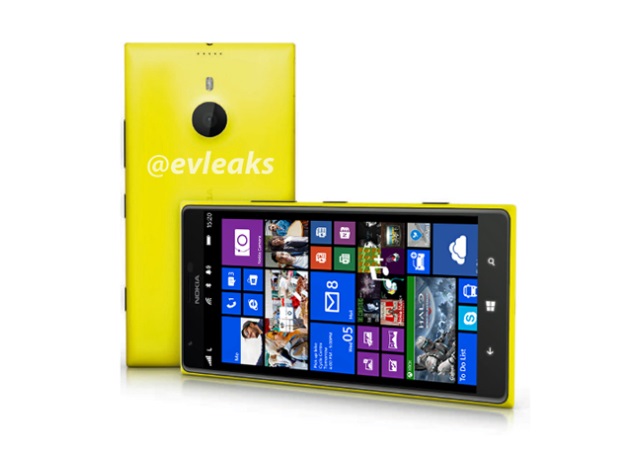 The Nokia Lumia 1520 has been in the news a lot the past few days, and this time we are getting details about the expected launch of the rumoured phablet from the Finnish mobile manufacturer.
After some press renders shown off earlier, popular phone tipster @evleaks is now claiming the launch date of the Lumia 1520 to be September 26. The tweet said, "Nokia Lumia 1520: launches 9/26".
This may be just a rumour, and nothing official, but it is still worth taking a look at as the Lumia 1520 has been hitting the rumour mills for few weeks now. Earlier this week, the alleged Nokia Lumia 1520 was spotted in fresh high-resolution images that revealed the overall design of the phablet. The leaked images showcased the device in its full glory.
The source also detailed some of the specifications, which included a 6-inch full-HD display, a Qualcomm Snapdragon 800 processor, 2GB of RAM, 32GB of built-in storage, a nano-SIM and a microSD card slot.
Unfortunately, the leaked specifications did not include anything about the camera except PureView printed on the rear panel hinting that the device might boast a PureView technology. The alleged Nokia Lumia 1520 has in the past been rumoured to ship with a 20-megapixel rear camera. The new leaked images also showed device's rear camera lens protruding out at the back, giving the phablet a very similar design language to the Nokia Lumia 925. The @evleaks recently posted a press image of the Nokia Lumia 1520 on Twitter also.
Prior to this, some reports have suggested that Nokia is gearing up to host an event in New York on September 26-27 where it has been rumoured to launch the first alleged Windows RT tablet from the Finnish giant. Reports had suggested that Nokia has been working on launching a 10.1-inch Windows RT tablet which would be based on Lumia smartphone design and will be codenamed Sirius. Some prototype images of the device had also surfaced online.