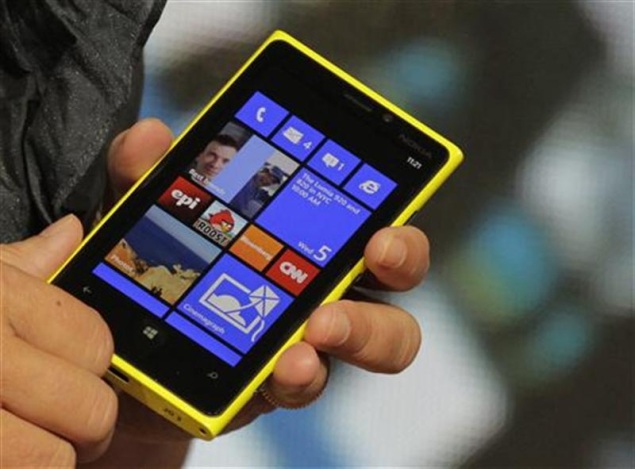 Nokia was recently rumoured to be working on a smartphone dubbed Moneypenny, supposedly among the first devices to run Windows Phone Blue, aka Windows Phone 8.1. Now, a new rumour suggests that the Finnish major is also planning to release a dual-SIM variant of the Moneypenny smartphone.
Phone tipster @evleaks said on Twitter, "Nokia planning a dual-SIM version of Windows Phone Blue-powered Moneypenny." The tweet hints that Nokia might release two variants of the alleged Moneypenny smartphone targeted at different markets.
Earlier this month, a report revealed that two Nokia smartphones, codenamed Goldfinger and Moneypenny, would be the first smartphones to run Windows Phone Blue. Interestingly, both the alleged Nokia Goldfinger and Moneypenny smartphones codenames are linked to the James Bond movies.
In addition, the report claimed that out of the two Nokia phones, Goldfinger was the higher-end device. The report also suggested that the rumoured Goldfinger smartphone would feature Nokia's '3D Touch' technology, which would let users navigate the touchscreen interface without actually touching the display, while other gestures under consideration included flipping and scrolling. The report also speculated that Microsoft might reveal the Windows Phone 8.1 update at MWC 2014.
Earlier this week, the alleged Nokia Normandy and an unnamed Asha device were purportedly leaked in renders. The leaked render revealed the phone codenamed Normandy in Red, and showed the device's front and rear panel in full glory. The leaked render suggested that Nokia might be gearing up to bring the Lumia design to Asha phones with the alleged Nokia Normandy. While the second leaked render showed a completely revamped Asha full-touch phone that didn't bear any codename.
Prior to this, a leak claimed that a dual-SIM variant of the Nokia Lumia 720 is in the works.